Rick Bucher
FOX Sports NBA Analyst
The Boston Celtics literally knocked out the Atlanta Hawks.
The NBA's third-best defense in the regular season hasn't always lived up to that tally in recent weeks, but it certainly did on Thursday night. Three different Celtics blocked shots from three different Hawks in the last two and a half minutes to seal a 128-120 win, a 4-2 series win and a next-round date with the Philadelphia 76ers. Their swarming defense also forced the Hawks to throw the ball three times in a row from a Boston defender guarding the incoming pass to avoid a five-second injury. The fourth inbound attempt resulted in a pass that bounced untouched across the court to the Celtics' bench for a turnover.
It was a completely different performance from two days earlier when they finished Game 5 in Boston. The Celtics looked helpless on their home court to stop Atlanta in the fourth quarter and were outplayed 37-25, including a game-winning 3 from Trae Young.
Game 5's carelessness wasn't limited to the defensive end either. The Celtics committed four turnovers in the last three and a half minutes, two of them by Marcus Smart, who also fouled Young in midfield with 15 seconds remaining. That gave Young two free throws, which he made, turning a one-point Boston lead into a one-point deficit.
On Thursday evening it was very different. The Celtics have scored on six of their last seven offensive possessions while conceding three misses and two losses defensively in the last minute.
"I like that we didn't relax, we were proactive, we were organized," said Celtics coach Joe Mazzulla of Game 6's late execution. "It was definitely different from Game 5."
Smart, as he often does, atoned for his Game 5 sins in Game 6, scoring the Celtics' last seven points and helping to limit Young to a far less effective night as he needed 28 shots to add 30 points score, 25 of them in the first half. Jayson Tatum also bounced back – literally and figuratively – with a game-high 14 rebounds, 30 points and seven assists and one of those late-game blocks against John Collins.
"I thought Smart was great, especially late in the fourth quarter," Mazzulla said. "He organized us and then he was sort of the trigger man because of their hits. They blitzed and he made the right move."
Ric Bucher is an NBA writer for FOX Sports. He previously wrote for Bleacher Report, ESPN The Magazine and The Washington Post and has authored two books, Rebound, about NBA forward Brian Grant's battle with early-onset Parkinson's disease, and Yao: A Life In Two Worlds. He also has a daily podcast, On The Ball with Ric Bucher. Follow him on Twitter @Ric Bucher.
---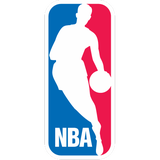 Get more from the National Basketball Association Follow your favorites to get information about games, news and more
---