Golden State Warriors veteran Draymond Green said Monday's mass shooting at his alma mater in the state of Michigan, a tragedy that killed three people and injured five others, struck near his home and left him deaf awakened that he had developed towards such incidents.
"We've had a lot of these mass shootings in America and quite frankly you get pretty deaf," Green said on his podcast, The Draymond Green Show. "You see her and it's like, there goes another one. There goes another. It's sad to know as a people where we are. But that's the reality. That we have these things over and over again.
"And you're deaf to it until you're not anymore. You're deaf to it until it hits near your home, like me [Monday night]."
Green said he always thought of East Lansing as a safe town and never thought something like this could happen on the Michigan State campus.
"Honestly, and not to make the moment about myself, but growing up in Saginaw, Michigan, I thought I'd made it when I went to Michigan State," Green said. "For the first time in my life, I didn't feel like I had to look over my shoulder as I walked around — that leaving the house and coming back home wasn't a threat."
Green said there might be other kids attending Michigan State now who came out of similar situations to his and thought they "made it out," too. Now that feeling has been taken away from them, he said.
"That feeling got shaken up a bit," Green said. "Knowing that this kid from Saginaw or Detroit or Pontiac or Flint or whatever you call it — that feeling is compromised by it. That hurts me. This hurts because as kids you grow up in these environments and your main goal is to get out of there, so you don't have to deal with it, so you don't have to have the same worries, so you don't have to face the same dangers on a daily basis.
"To know you're going to a place like Michigan State and you have that worry again, that's brutal. That's scary."
Green said the sentiment isn't unique to students attending Michigan State, either. He said he sympathizes with all of the students and parents who came from areas similar to his who are now feeling unsafe about what happened on Monday.
Green isn't the only Michigan State graduate to comment on Monday's tragedy in recent days.
"Cookie and I are devastated to hear the news of a Michigan State campus shooting," Magic Johnson wrote on Twitter late Monday. "We pray for the victims, their families, students, faculty, staff and administration.
"This is such a tragic situation and our hearts go out to the MSU community, all of Lansing and East Lansing!"
Lakers guard Max Christie, who played at Michigan State last season, sent his thoughts and prayers to the victims and their families, adding he's glad to hear his closest friends are doing well there.
"It's definitely true," Christie told reporters after Monday's Lakers game. "Even though it was in Michigan State, it would still come home anywhere else. The fact that it happened in Michigan State, a place I've called home for over a year and was there less than a year ago, definitely hurts a lot. "
Former Michigan State basketball player and current Phoenix Suns owner Matt Ishbia shared his thoughts and prayers on Twitter. So did quarterback Kirk Cousins ​​​​of the Minnesota Vikings, who played football in the state of Michigan.
"Deeply saddened by the terrible tragedy that occurred at Michigan State University last night," Ishbia said wrote. "Sending my love, thoughts and prayers to all MSU students, the university and the entire Spartan family."
"My heart breaks for the entire Michigan state community…I mourn with all my Spartans. #SpartanStark' wrote Cousins.
Arielle Diamond Anderson, Brian Fraser and Alex Verner were the three Michigan state students killed in Monday's shooting.
Super Bowl Coverage:
Top Stories from FOX Sports:
---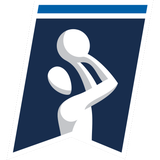 Get more out of college basketball Follow your favorites to get information about games, news and more
---
---