The flops have to stop.
According to The Athletic, the NBA Board of Governors has voted to introduce two new rule changes for the 2023-24 season.
The first gameplay change aims to penalize players for flopping, a tactic that's growing in popularity across the league as players attempt to sell contact in hopes of receiving whistles from officials.
Players who flop – or are ordered to foul another player for "a physical action reasonably intended to induce the officials to foul another player" will be assessed a non-unsportsmanlike technical penalty Failure to do so will result in a personal foul or a sacking. But it gives the opposing team a free throw and could result in a change of possession depending on when it's called.
Officials may choose to pause live play to report a flop violation, or they may wait until the next "neutral opportunity" to do so.
Floppers are fined $2,000, with penalties increasing progressively for repeat offenders. The flop rule applies to a year-long experiment.
The second gameplay change will focus on trainer challenges.
Changing the Challenge Rules is something Trainers have been asking for for a while. Trainers who challenge a call and are successful are given a chance to perform a second challenge – with a catch. Teams must have time out to request a challenge; This time-out would not be maintained even if a coach won the first duel.
The Associated Press contributed to this report.
---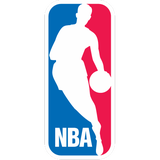 Get more from the National Basketball Association Follow your favorites for updates on games, news and more
---