Four months after suggesting those who defected to the Saudi-backed LIV Golf series had sold out, Brooks Kopka stated on Tuesday that he had simply changed his mind.
Koepka signed with LIV Golf last week for its first event on American soil, which begins Thursday at Pumpkin Ridge, west of Portland.
It was a stunning turnaround for the four-time major champion, who was once an outspoken critic of the fledgling series that aims to challenge the PGA Tour.
"Opinions change. I'm very comfortable with the decision I made. I'm happy and I did the best for myself," said Koepka.
In February, Koepka said of LIV Golf, "They're going to get their boys. Somebody's going to sell out and go there."
Former world No. 1 and four-time Major winner Rory McIlroy last week suggested that Koepka and others were being duplicitous about "saying one thing and then doing another thing".
"See, he's entitled to his opinion. He can think whatever he wants," Koepka replied. "He will do what is best for him and his family, I will do what is best for me and my family. I can't hate anyone for it, and like I said, opinions change, man."
Koepka cited a knee injury that has put a lot of strain on his body and a desire to spend more time with his family as factors in his decision. He failed to mention the multi-million dollar signing bonuses that LIV Golf – which is backed by Saudi Arabia's sovereign wealth fund – has been handing out to players. Koepka is one of the biggest names alongside Dustin Johnson and six-time Major champion Phil Mickelson.
And there's more money up for grabs: the 48-man field will be competing for a $20 million prize pool, with an additional $5 million prize pool for a team competition. Charl Schwartzel won the opening event outside of London, taking home $4.75 million. LIV tournaments are played 54 holes without a cut and even the last place finisher gets paid.
Players speaking to reporters on Tuesday sidestepped questions about Saudi Arabia's human rights record.
"I understand the issues you are trying to raise and they are horrific events, but I am here to play golf. That's my deal," said Pat Perez, a three-time PGA Tour winner who also spoke out against LIV golf before changing his mind. "I got the opportunity to play golf and that's it."
Bryson DeChambeau, the 2020 US Open champion, highlighted the good he plans to do in his community with the money he makes from LIV Golf.
"I think hopefully over time people will see the good that they are doing and what they are trying to achieve instead of looking at the bad that happened before," DeChambeau said. "I think it's important to get away from that and to stay in a positive light and keep moving forward is something that could be a positive force for the future of the game."
The PGA Tour has sought to ward off the LIV Golf threat by disciplining players. The tour suspended every active member who attended the first LIV event. Those playing in Oregon will also be suspended unless they cancel their tour memberships.
Associated Press coverage
---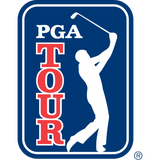 Get more out of the PGA Tour Follow your favorites to get information about games, news and more.
---
---