Tiger Woods had fusion surgery on his right ankle on Wednesday morning to relieve arthritis from a broken bone, raising doubts about his playing more majors this year.
Woods announced the surgery on Twitter, saying it is a subtalar fusion procedure to treat post-traumatic arthritis after breaking his talar bone in February 2021.
"He's resting now and will start the recovery process," Mark Steinberg, his agent at Excel Sports, said in a phone interview.
The surgery took place in New York, and Steinberg said Woods returned to his home near Jupiter, Florida to begin rehabilitation.
When Woods could play golf again, Steinberg said there was "no timeline for it."
"The first goal is to recover and have a much more comfortable everyday life," he said.
Woods shattered multiple bones in his right leg and ankle in February 2021 when the SUV he was driving crashed off a coastal road in suburban Los Angeles at about 85 miles per hour and plummeted down the side of a hill. The injuries were so severe, Woods said, that doctors considered amputation.
Woods underwent multiple leg surgeries as a result of the car accident. The ankle has caused most of the problems lately, including a noticeable limp while playing four of the last five Majors. most recently the Masters two weeks ago.
The talus is the second largest of a group of bones called the tarsus, which forms the lower part of the ankle and transmits body weight from the lower leg to the foot. The subtalar joint allows for the side-to-side movement required for walking, especially on uneven surfaces.
Most estimates put recovery from subtalar fusion at eight to 12 weeks. That would all but rule out next month's PGA Championship – Woods was doubtful anyway given the likely cold temperatures it will be held at Oak Hill in Rochester, New York.
The US Open will be held June 15-18 at the Los Angeles Country Club, and the British Open will be held at Royal Liverpool in England in three months' time (July 20-23).
Woods made an unlikely return to play at the Masters 14 months after the car accident, walking 72 holes. Remarkably, he has only missed one cut – last summer's British Open at St Andrews – despite retiring after three rounds of last year's PGA Championship and this year in the middle of the third round of the rain-delayed Masters.
Woods cited plantar fasciitis for his withdrawal from the Masters, where he tied the record with his 23rd cut. Plantar fasciitis was also cited when he had to pull out of his Hero World Challenge in the Bahamas in December, which he says was caused by working too hard to prepare for the game.
Jason Day said at the Masters that Woods told him "a screw went through my skin" as the reason for his withdrawal from the PGA Championship last year.
Woods previously had five operations on his back. This included fusion surgery on his lower spine, which allowed him to play again. He won the 2018 Tour Championship, the 2019 Masters for his 15th major championship, and the Fall 2019 Japan Zozo Championship for his 82nd career PGA Tour title, equaling Sam Snead's career record.
He has said in numerous interviews that the problem isn't getting shots, it's going to the next one. Woods also said his schedule would be limited to the majors and maybe a few others, like the 36-hole PNC Championship with his son, where he gets to ride in a cart.
Reporting by The Associated Press.
Top Stories from FOX Sports:
---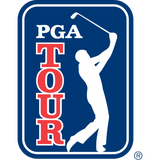 Get more out of the PGA Tour Follow your favorites to get information about games, news and more
---