The story of the Los Angles Lakers season seems to be the same after every game: LeBron James delivers a high scoring with multiple assists and rebounds, but it's nowhere near enough to help his team win.
It happened again Wednesday night when James had 27 points with nine rebounds and six assists in a 112-98 loss to the Miami Heat. While James, who turns 38 on Friday, said he's not sure how much longer he'll play, he's certain he doesn't like losing as the Lakers fell to a 14-21 season with the defeat on Wednesday.
"I'm a winner and I want to win," James said after the game. "And I want to win and give myself a chance to win and still fight for championships. This has always been my passion. That's always been my goal since I joined the league as an 18-year-old boy from Akron, Ohio.
"And I know it takes steps to get there, but once you get there and you know how to get there, playing basketball at that level just to play basketball isn't in my DNA. It's not in my DNA anymore. So we'll do it and see what happens and how fresh my spirit stays over the next few years."
With their seven games under the .500 record, the Lakers are 3.5 games from last play-in spot as James faces a possible miss of the playoffs for a second straight season.
Shannon Sharpe liked the message from James after the Lakers' recent loss and believed it was a message to general manager Rob Pelinka that he needs to put things right in order to maximize James' performance this season.
"He said, 'Look at the level I play at and it's all for nothing,'" Sharpe said on Thursday's Undisputed show. "I'm going to be averaging 27, 28 points per game, eight rebounds and seven assists and you know what? I will be home again. I'll probably miss the playoffs for the third time in five seasons since I've been in LA.'
"That's not what it is about. He says once you get to a certain level, and the greats get to that level, it's just not good enough to play that well. It's almost like they're playing meaningless basketball. 'Okay, I did this, but what is it for? I've played this way, I invest what I invest, I'm separated from my family both mentally and physically – and what is it for? What am I doing this for?'"
However, Skip Bayless believes James is currently reaping what he sowed. He mentioned how he believes James pressured the Lakers' front office into acting for Anthony Davis. While Bayless thinks it was a good trade for them, it has also crippled them going forward as they gave up three young players, three first-round picks and multiple pick swaps as Davis is out indefinitely.
"LeBron isn't entitled to that," Bayless said. "I don't want to hear it now. I don't think his teammates want to hear it now. He's better than that. I understand he wants to win and he's embarrassed to be in the middle of it. But, the point is that he has a lot had to do with being in the thick of it, because the biggest picture is, although the 'GOAT' needs a scapegoat, and it feels like he's blaming Rob Pelinka."
Bayless added that if James had cared more about winning, like he said, he could have found a better way to make it work.
"The point was, they paid for the freight," Bayless said. "It was $44 million and $47 million. Then LeBron wanted max dollars, so they gave him max dollars. I keep telling you, there's another way you can go about this. If you want to give Rob Pelinka a little more flexibility, you could go the way of Tim Duncan, because for the last three years at San Antonio he's taken near minimum wages so they can maximize their bank.
On the bright side, James is likely to overtake Kareem Abdul-Jabar as the leading scorer in NBA history this season, and he's likely to break his record for most consecutive All-Star starts, which stands at 18. But Sharpe believes that is not the case. That's not good enough for James, as he believes some people will remember James for failing to make the playoffs in three of his first five seasons with the Lakers.
That's why Sharpe thinks it might be time for James to divorce the Lakers.
"Look at this man, he's averaging 28-8-6 and what does he want?" said Sharpe. "Last year he averaged 30-8-6 and did what? So he's basically saying, 'Rob, what are you going to do about it?' LeBron may need to take his show to the streets. He may have to go down the road to get what he wants: To play at that level and play meaningful basketball on the track and this postseason.
---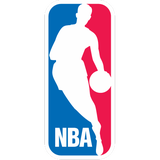 Get more from the National Basketball Association Follow your favorites to get information about games, news and more
---
---